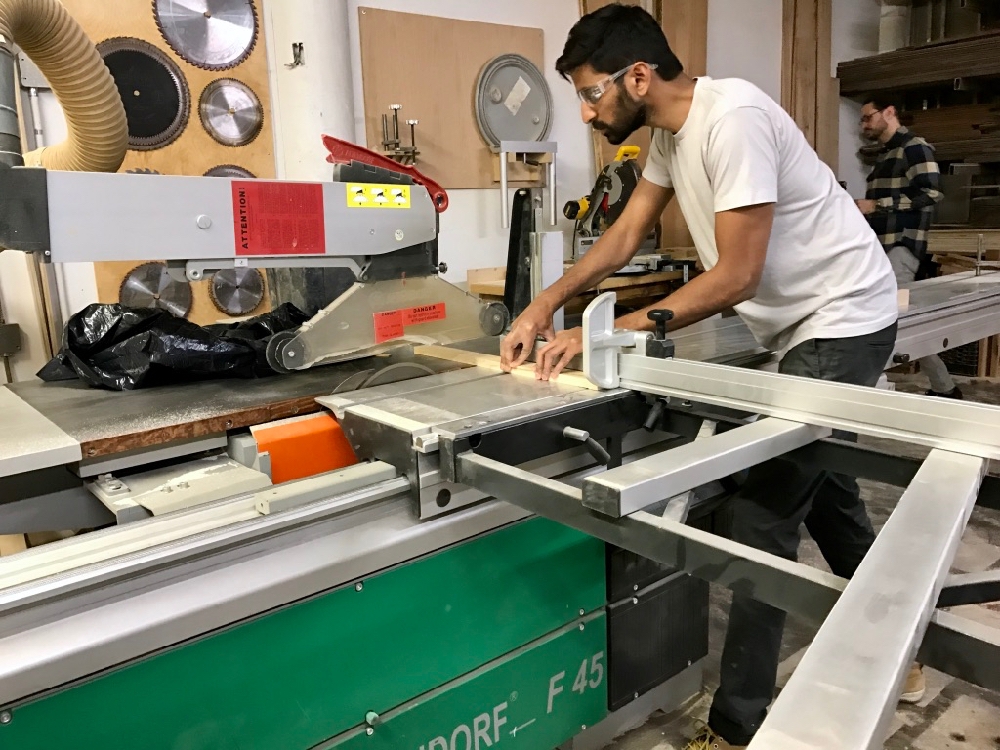 Intermediate Woodworking
7:00-10:00 pm on Wednesdays, for 6 weeks: 10/23/2019-12/04/2019
**There will be no class on November 27th**
Bien Hecho Academy Intermediate class is offered on Wednesday evenings from 7:00-10:00 pm. A prerequisite for this course is successful completion of our Introduction to Woodworking course.
In this intermediate course, each student will complete a furniture piece of their own design. Three additional 4-hour weekend workshop times will be offered outside of regular class hours for supervised, independent work on students' projects (dates TBD once classes begin).
sold out
Instructor
John Randall, Owner/Founder, Bien Hecho
John Randall founded Bien Hecho in 2009 as a full-service woodworking shop that makes furniture, millwork, cabinetry, and custom carpentry, specializing in reclaimed and sustainably-sourced wood. John takes pride in craftsmanship and founded Bien Hecho Academy in 2014 to share his woodworking expertise with students of all ages and backgrounds.
Location
Bien Hecho is located in the Brooklyn Navy Yard
63 Flushing Ave, Building 3, Suite 1110 (between 5th & 8th Streets)
Brooklyn, NY 11205
Full instructions and directions will be e-mailed upon the completion of your purchase.
Refund Policy
All refunds are subject to a 5% processing fee. Refunds for classes are only offered up to 14 days before your class begins. Alternatively, you can receive a 100% refund in Bien Hecho Academy store credit, which can be applied to a future class. No refunds will be offered for class withdrawals less than 14 days before your class begins.
For more information, to join a waitlist for sold-out classes, or for any other questions, contact info@bienhechobklyn.com.